Plant floor Intelligence

®

Speaker Series:
INDUSTRY 4.0 APPLIED: THE PROMISE...
AND THE CHALLENGE
Join us for Plant Floor Intelligence® Speaker Series as we unpack what it takes to usher in proactive factory control and start preventing losses instead of reacting to them.
The Digital Revolution is Underway, investing in Industry 4.0 comes with great promise for brave new manufacturing solutions, and comes with equally great challenges. Join us at what is anticipated to be one of this year's most important Industry 4.0 events as we explore both the promise and the challenge of investing in Industry 4.0 manufacturing solutions.
Featured Speakers:
Jun Ni, PhD., Director, S.M. Wu Manufacturing Research Center, Co-Director, Multi-Campus National Science Foundation Center for Intelligent Maintenance Systems and Deputy Director, NSF-Engineering Research Center for Reconfigurable Manufacturing Systems. Dr. Ni's areas of interest are Intelligent Maintenance of Large Industrial Systems; Optimization of Manufacturing Operations; Manufacturing Process Modeling, Analysis and Design; and Quality Control Methods.
Pavan Muzumdar, COO, Automation Alley. Muzumdar created Automation Alley's Competitive Industry 4.0 Transformation (ACT4.0) program and Industry 4.0 Assessments program to help growing, forward-thinking manufacturing companies transform their businesses by adopting cutting-edge technologies associated with Industry 4.0. Both initiatives aim to help business leaders transform their companies by fostering an organizational culture that embraces learning, change and technology acceptance.
Daoxia Ding, Data Scientist, Industry 4.0 Lead and Manager at umlaut, Inc. dedicated to digitization and performance enhancement of automotive manufacturing with extensive experience in shop floor digitization, MES, OEE implementation, data analysis, visualization and machine learning. Daoxia is focused on how emerging digital technologies are initiated and transferred to production and what disruptions they bring in.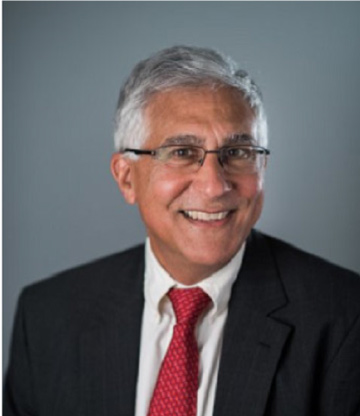 Kevin Ford, PhD., Industrial/Organizational Psychologist and Professor of Psychology at Michigan State University. Dr. Ford's major research interests involve improving training effectiveness through efforts to advance our understanding of training needs assessment, design, evaluation and transfer. Dr. Ford also concentrates on understanding change dynamics in organizational development efforts and building continuous learning and improvement orientations within organizations. He has published over 50 articles and chapters and four books relevant to Industrial and Organizational Psychology.
WHEN: Wednesday March 11th – 11:00 am to 3:00 pm with lunch included
WHERE: The Detroit Zoo Butterfly Garden , Royal Oak, MI
COST: $100 with proceeds going to the Detroit Zoo
WHO SHOULD ATTEND: Manufacturing Executive Leaders; Quality, Production, Engineering and Maintenance Directors; Plant Operations, Quality, Engineering and Maintenance Managers and any other Key Industry Influencers tasked with strategic responsibility for their manufacturing operations.
First 90 registrants receive a $1,000 Travel Voucher, an exclusive savings and travel membership card courtesy of Trumble Inc.
Google Maps: https://goo.gl/maps/JyJ5qzcXicsHzVZ58